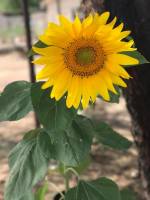 TREES PLEASE! is a 501 (c) 3 non-profit located locally in Tucson, Arizona.  

Our goal is to help restore damaged native habitats within Pima County, educate local residents through community outreach, create neighborhood green spaces, provide garden plots and a therapy center to those in need. 

​​

TREES PLEASE! has adopted 12 wash/park sites in Tucson that are  cleaned and maintained through our network of conservation volunteers. We are grateful for the support and hope to bring the community closer through partnering with individuals and other organizations who are in line with our mission.
TREES PLEASE! newest project is the Barrio Hollywood Community Garden and Therapy Center.  This is a place for all to come and learn about horticulture and animal husbandry! Free garden plots are available to local residents, low-income families, and organizations that support at-risk youth, refugees, handicapped, and special needs.  

 TREES PLEASE! has paid for and planted over 120 trees in an 86 acre Marana, Arizona wildlife corridor, known officially as El Rio Open Space Area.  TREES PLEASE! has also worked in partnership with the Town of Marana, the Marana Rock Gold Disc Club, and the Tucson Audubon Society to plant another 200 trees in the same wildlife corridor.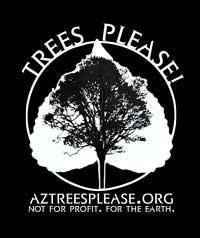 Native Desert Habitat Restoration 
            Planting and watering native trees and ground cover throughout Pima County. Over 300 trees planted so far in Marana and Tucson AZ. 200 trees planted in partnership, and over 100 trees planted independently.  Future projects to include the use of Groasis watering apparatus. Urban and populous transition areas native tree planting, watering, and education for water conservation and energy conservation techniques. Propagation of native trees at various vacant properties within Pima County. Water wagons to be utilized at time of planting, and partnership organizations utilized to maintain vitality of trees and to ensure establishment and long term success of habitat restoration.
Family Gardens/Therapy Centers

Free urban plots for any individual or family
Handicap accessible 
Animal husbandry
Workshops for "green" living and sustainable urban food production
Festivals/cultural events for "green" awareness
Special needs training and activities
Horticultural therapy
Cheese making
Community building
"Green" themed movie nights
Beekeeping
Pottery and Olla workshops
Children gardens
Other workshops/events aligned with mission (ie art, organic growing methods, native edibles)
Park/Wash Clean-ups:  EVERY SATURDAY! Contact Gabriel for more information on how to volunteer for clean-ups :)

Gabriel's email: gpduofa@gmail.com
Click
HERE
for a map of Park/Wash clean up sites. 
Horticultural/Animal Therapy

Neighborhood Art Installations/ "Green" Awareness 

We're using SignUp.com to organize our upcoming SignUps for the Community Garden.

Here's how it works in 3 easy steps:

1) Click this link to see our SignUp on SignUp.com:


2) Review the options listed and choose the spot(s) you like.
3) Sign up! It's Easy - you will NOT need to register an account or keep a password on SignUp.com.

Note: SignUp.com does not share your email address with anyone. If you prefer not to use your email address, please contact me and I can sign you up manually.

aztreesplease@gmail.com